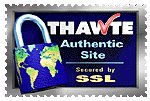 Ordering Options for The Pastor's Helper Sermon Series
(Scroll Down the page for Price List)
We offer our customers several ordering options:
1) You can order with a major credit card online, by fax, or mail order. We use a secure server for our online orders to maintain the highest level of security.
2) You can order by check or money order. Check and money orders must be sent by standard mail.
3) Three different formats are offered, html, text, or print. To find out more about available formats click here.
4) If you order html or text format, you can choose between receiving your order on diskette by First Class Mail, or having your order sent Rapid Request as an e-mail attachment
If you choose to order through Rapid Request your order will be sent to you as an e-mail attachment in less than 24 hours (usually within just a few hours or less of your order). These files are self-extracting. You do not need any special software to open them.
Note for Rapid Request Orders: It could take several minutes for your e-mail attachment to download depending on the speed of your modem. Please be patient. Only order this delivery system if you are sure your e-mail address can accept attachments (most can).
For Order Forms Click Below
Secure Online Order Form Fax & Mail Order Form
PRICE LIST - Includes Shipping and Handling for orders within the U.S.A.
| | |
| --- | --- |
| 1 THESSALONIANS SERIES · 11 Messages ° Diskette $10.95 ° Print $13.95 | HOLIDAY & SPECIAL OCCASION SERIES · 17 Messages ° Diskette $14.95 ° Print $17.95 |
| COLOSSIANS SERIES · 11 Messages ° Diskette $10.95 ° Print $13.95 | "I AM" STATEMENTS OF JESUS SERIES · 7 Messages ° Diskette $6.95 ° Print $9.95 |
| THE FRUIT OF THE SPIRIT SERIES · 10 Messages ° Diskette $9.95 ° Print $12.95 | JONAH/FRIENDSHIP WITH GOD SERIES · 10 Messages ° Diskette $9.95 ° Print $12.95 |
| FUNERAL & WEDDING SERIES · 7 Messages ° Diskette $6.95 ° Print $9.95 | PURPOSE STATEMENTS OF JESUS SERIES · 8 Messages ° Diskette $7.95 ° Print $10.95 |
| CHURCH SERIES · 12 Messages ° Diskette $11.95 ° Print $14.95 | TEMPTATIONS/NEW TESTAMENT SERIES · 8 Messages ° Diskette $7.95 ° Print $10.95 |
The Works - All the Above Messages - 101 Total
° Diskette $59.95 ° Print $65.95
For Order Forms Click Below
Secure Online Order Form Fax & Mail Order Form